Green Apples – Tech offers you cheapest web design in India with many different plans & features for digital-India!
For Startups, Small – Medium Business. For more features, reach us now!
Are you looking out for great website designs? Do you know great website design is the simple key to get your business peak up?Represent yourself on the global platform & become a part of digital India. If you are looking out for website designing agency, we are here to customize it as per your business needs. Online payment to portfolio, selling online via ecommerce to start up business; we are here to boost your business!
Only great website designs are not enough. We will give you marketing advice for boosting your local or online business. We will customise your website with your needs are you will get this marketing counseling FREE on enrolling for any of our packages below. Yes, because we support digital India.
For personalising your services & designing your own marketing packages,
feel free to reach us now! However our 10+yrs Industry experience reccomend most popular
&  basic packages for your Business Growth. Reach us at +91 976 436 4946 NOw!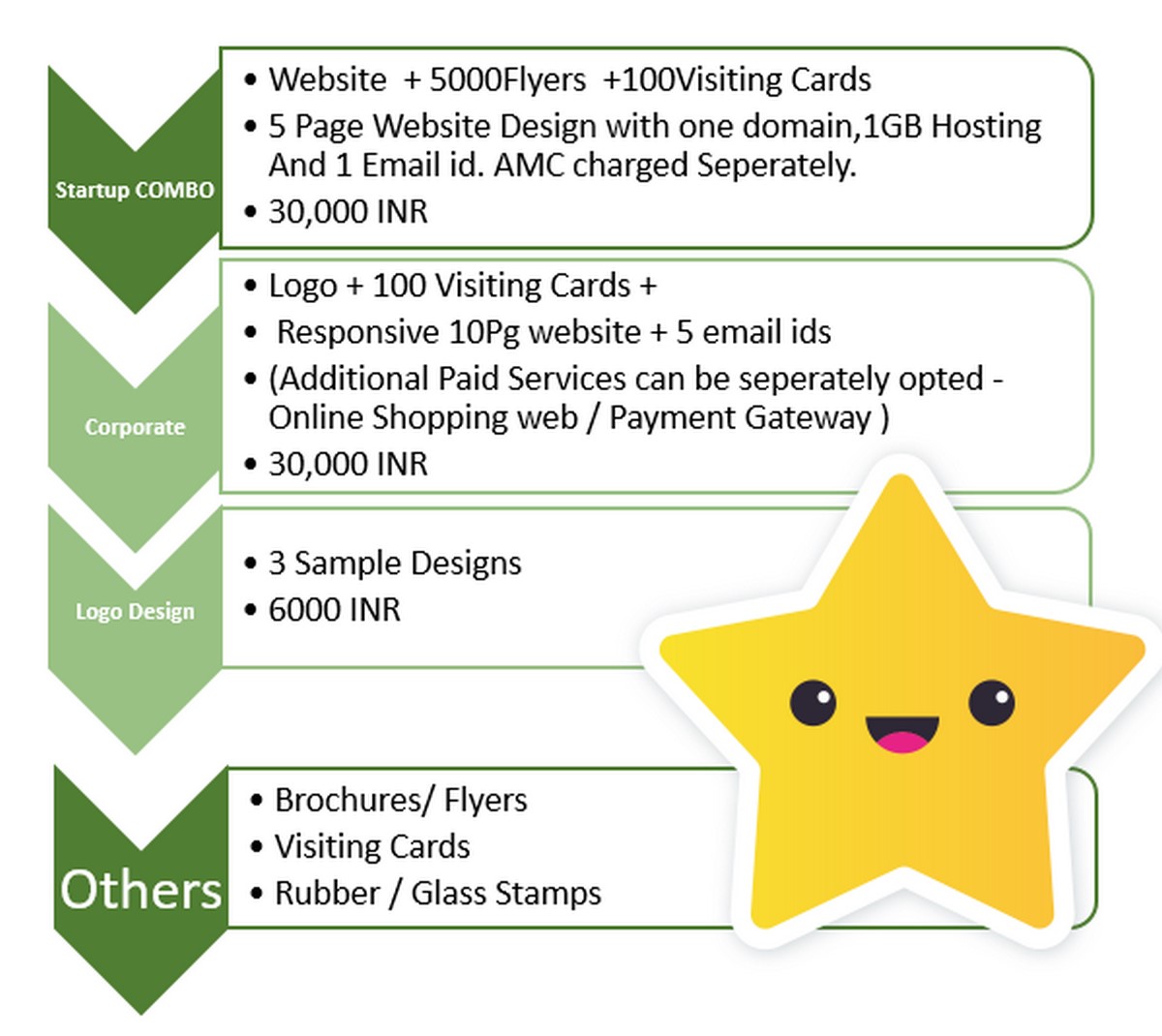 Other Services :              Flyers / Bochure design | Translation | Content writing Advertise with our publicationsFOr Any Payment /  Queries, Call us +91 976-436-4946