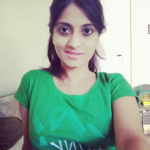 Dr. Ketki S. Itraj (Msc.RD.ND.CDE.)
Green Apples provides the Best of the Clinical Nutrition Therapies with the blends of worldwide popular Drugless Healing therapies for treatment of broad spectrum of lifestyle modification & stress management conditions. Dr. Ketki S. Itraj specializes in helping overseas Indian Students & residents, over-worked professionals (IT/Bank/Insurance etc), Models, Reporters, Sales & Media people, Corporate professionals to maintain their health, control & management of diseases & parenting. Conditions treated are listed as popular packages & category wise below.

You can also brows conditions treated from outside category wise.

Our Popular Treatment Packages

Weight Loss
Thyroid & Other Hormonal Mgt
Vitamin Therapy
Detox Therapy
Diabetes Care
PCOD / PCOS & Women Health
Cholesterol Care
Healthy Heart -Care
Women Health
Strength, Vigor , Vitality Boost
Family Assessment & Treatments
Seasonal Allergies & Intolerance Relief
Digestive-Care
Sleep disturbances Relief
Fertility Aid
De-addiction Therapy
Eating Disorders
Anti-Aging Therapy
GeriaCare (Senior Citizen Health)
Kiddi Care (Kid's Health)
Menopause-Care
Wellness Screening
Stress Management (Mgt)
Anxiety & Mood Swings Mgt
Categories
List Of Diseases/Conditions
Lifestyle Disorders
Weight Loss/Gain
 
Blood Pressure (High/Low/Fluctuations)
 
Diabetes (Pregnancy Induced-GDM/ Type-1/Type-2)
 
Cholesterol Management
 
Heart Problems (Preventive/Pre & Post Operative, Mainainance)
 
Piles, Fissure, Fistulae
 
Various Hormonal Conditions (Thyroid / Hormonal Imbalance etc)
 
Nutritional Deficiencies
 
Excessive fatigue, Lethargy, lack of interest
 
Sleep Disturbances (Insomnia etc)
 
Confusion, Back pains, Behavioral & Psychosomatic Issues
Digestive Disorders
Ulcers
 
Excessive Acidity (GERD)
 
Burping, farting, Excessive gases
 
Chron's, IBS
 
Colitis
 
Cancers
 
Pre-post operative cases
Child Health
Assessment of Health (0-18yrs)
 
Weight Gain/Loss
 
Pica (Eating non-food items), Cravings, Eating Disorders
 
Bedwetting & other Behavioral Issues
 
Fuzzy eating & counseling
 
Teenage counseling & Treatments
Women Health
Weight Loss/gain
 
Bridal Health (Pre-marriage Health consultations)
 
Aesthetics (Skin, Acne, Hair etc)
 
Anti-aging Therapies
 
Detox Therapies
 
PCOD & other Infertility cases
 
Pregnancy, Lactation
 
Mood swings, Pre-menstrual troubles(PMS)
 
Menopausal Treatments
 
Post 30yrs / Post 40-60yrs Health assessment & treatment
 
Weakness, poor stamina, Arthritis, Joint Pains
Fertility Aid
Bridal / Groom Health (Pre-marriage Health consultations)
 
PCOD, PCOS -Hormonal Troubles
Stress Management
Anger Management
 
Emotional Worries & query counseling's
 
De-addictions Treatments
 
Other Psychosomatic & Behavioral

Psychosomatic &

Behavioral Issues

Anxiety, Frustrations
 
Bedwetting
 
Over aggressiveness, Emotional Un-control
 
Lack of confidence
 
Mood swings & Emotional drifts
Special Clinical Cases
Pre & Post Operatives
 
Rheumatic Diseases (Arthritis, Gout etc)
 
Cancers , HIV
 
Liver, Gallbladder, Pancreas
 
Kidney disorders
 
Tube feeding consultations
 
Chronic Fatigue Syndrome
Senior Citizen
Complete Health Assessment & Mainainance
 
Pre-existing disease Mgt
 
Digestion support (Constipation, Multi-Medicine mgt etc)
 
Parkinson's
 
Alzheimer's
 
Emotional Troubles, Sleep Disturbances, Behavioral Issues
 
Seasonal Allergies (cough, cold, fever), Poor Immunity
 
Arthritis, Joint Pains
Other / Emergency
We have highlighted specific Issues. Unable to find your troubles above? Are you dealing with Emergency? Write to us. We will get back to you personally!
Grab Your Copy Of The Best-Seller Stress Management E-Book- Now…!!!