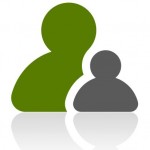 You can make use of Dr. Ketki Itraj's publications attached on this site free of cost! While reading the information that will be helpful, many people find they benefit from more personal support.
If you would like me to personally guide you on this path, get your skype appointment now! Please review other services, health packages, courses you would like to opt for. If you are keenly looking for interactive seminars / health talks for your company employees/groups, you can write us for the same.
FAQs     

E-OPD
E-OPD allows you to communicate with us on appointment basis. This involves initial screening and answering your health queries.
Health packages
Extended Version of E-OPD. 

Problem centered treatment protocols

 scheduled for particular duration involves consultation with one or more therapies! Beneficial for your health, motivational support, other facilities offered.Feel free to check out Unique Treatment Model (U.T.M.)for the Same.
Service oriented consultations
One may opt specific therapies like E-Diet Consultation or Yoga or Flower Therapy or Stress Management or  Various Naturopathic Therapies or willing to opt for Courses write to us at contact@greenaapples.com We will get back to you with details.
Payment &

E-Transaction Details

 

Mail / Call with your problems to get treatment/package recommendation from us.
OR Mail your services/packages you would like to opt for.
We will shortly revert back to you with consultation as well as payment details.
Your transaction will confirm and initiate your services.
You will accordingly receive consultation.
Bach Flower Remedies/Other Herbal Supplements will be sent via postage.

E-Payment System:

 Transaction Mode:

NEFT/RTGS/UPI/E-wallet Or cheque Or Paypal Or Cash Deposit in Bank.

 
Mode of Consultation
Online via Email / Telephonic / Video conference. Herbal Products / Supplements – Home Delivery
Seeking assistance?

Media / Health professionals / Existing Clients/Business opportunity/Corporate/ Course enrollments
 
 * Pls Note: If you don't receive our reply within 7 days, please drop a message on our   

skype ID( greenaapples ) Or call is on : 91 976-436-4946
Stay connected with us  on facebook/twitter.
All online appointments scheduled at :Skype (  greenaapples ) / WhatsApp / Fb-Messenger