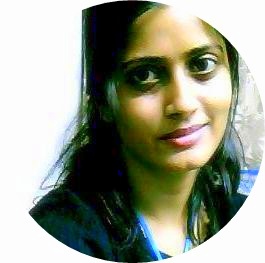 A

bout:

Dr. Ketki S. Itraj (Msc.RD.ND.CDE)
Dr.Ketki S. Itraj, a well known name in Holistic Healthcare & Writing.  Holistic Approach can really balance one's social, mental, physical health!  She is registered Dietitian (RD) owning highest professional degree in her field along with post graduate (Msc.) in Nutrition & Dietetics. She also holds International Diabetic Educator recognition from International Diabetic Federation with 8 +yrs of clinical experience. She is also a practicing Naturopath, aiming the Best of the Alternate Medicine & Holistic Health Practice promoting holistic healthcare by the best of the Drugless Therapies with the blend of traditional Indian holistic care! She is a certified Yoga Therapist believing & promoting in every aspect of yoga. She is an author of top selling e-book on stress mgt.  

She is a founder-Director, Green Apples- continuing her contribution in preventile & corporate health. 
 Why Dr. Ketki S. Itraj…
(Founder-Director, Consultant Green Apples)
1.  8yrs+experience with license to practice as Registered Dietitian, Naturopath.
2.  Expert in Holistic & Naturopathic practice, A multi-linguist, Speaker, God-Lover, Writer with well known publications – print media, EBooks
3.  International Diabetic Association Certification holder
     Know more

about

Dr.Ketki

& her Success Stories
Dr. Ketki believes in
1.  Food as a Medicine
2.  Stress Mgt, Holistic Health & Preventive Approaches as a key for Healthy Living
3.  Ethical Medico-Nutritional Practice iming at Holistic Approach
4.  Best of the Client/patient-Dr Rapport
5.  Ease of timely communication with pre-fixed communication
6.  Precise management skills & decency
Her Work:
She has worked with Child & Women Care (Pediatrics & Gynecology), Obesity, Diabetics, Heart patients, patients with Digestive Troubles( Gastroenterology), Geriatric (Old age patients) Patients, Hormonal Troubles (Endocrinology) and diverse aspects of Preventile & Corporate health. She believes in Holistic Approach is the best for preventive and curative treatments! tMore familiar in Maharashtra, India  by her healthcare writing  debut column in Sakal Newspaper (Marathi) – "Dietitian's Diary". She has also contributed in newspapers like "Sakal times" & magazines like "Tanishka/Charchaughi/Amrut-Ayurweda/Gruhashobha" & Many more to be continued till date. You can see her articles flashing in many such platforms frequently. She is a passionate writer & author of a popular e-books on Bach Flower Remedies & Stress Management published on Google Play Store Amazon etc. Appeared on- air via various interviews at Aakashwani, AIR. Please check out services section to check what all you can consult her for. She strongly believes in the best communication with all her patients & the best of the holistic & ethical practice.
Grab your copy of Best selling E-book Now!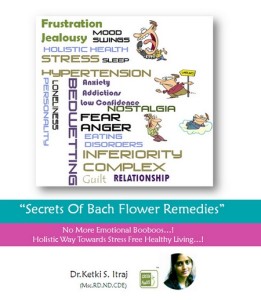 Her Clinical Specialties:
She consults for a broad spectrum of Lifestyle Disorders & Stress Management. Her consultations are aimed at stress free healthy living of an individual with the Best of the Clinical Nutrition & Holistic Naturopathic Therapies facilitating the concept of Drugless Healing….!!!!
1.  Weight Loss-Gain / Diabetes / B.P / Heart / Cholesterol / Sleep Problems /          Body Pain / Immunity-Boost / Lifestyle-Modification / Kid's Nutrition /
2.  Digestive : IBS / crohn's / Acidity / Ulcers / Constipation / Indigestion
3.  Emotional : Confidence / Anxiety / Concentration / Behavioural Issues
 4. Women : Emotional  / Hair / Skin / Hypo Or Hyper-thyroidism / PCOS /                              Menopausal Dangers / Anti-Aging / Counseling Issues / Fertility Check out her clinical success stories album

 

with different types of cases.
Her Hobbies:
She is also popular for her blogs focusing on her writing skills & astrology. She has been contributing to various magazines regarding her astrology & fengshui too!
She's born & brought up in Pune & proud to be a real Punekar. She loves our culture & is a food lover too! She is crazy about Pune-Street Food should be mentioned, undoubtedly !
She loves making pencil sketch portraits, singing, photography.
She is a multi- linguist, loves learning languages & communicating people.
She loves reading books like anything..!
She is a God-Lover & Nature-Lover !
You can also follow her personal blogs  Aayushyaa and Astrology Follow her  google plus page of her both blogs Aayushyaa & Astrology to stay connected with her personal updates!
Why do you need a

holistic nutritionist expert as a "Lifestyle & Stress Mgt Counselor

?"
Do you realize old age practice of consulting a doctor for sickdays must be replaced by taking precautions for not to get diseased !
Do you know you see the symptoms many times after the partial OR complete damage of organs?
Organ damages can be changed to their healthy stage in early days when there are no external symptoms??
Don't you think so, preventing diabetes (& Other lifestyle Disorders) would be better than living with Diabetes for rest of your life?
Do you know controlling lifestyle disorders is in your hands with Diet & lifestyle modification?  
Dr. Ketki says- "People come to me mere by sleep disturbance problem where we discover lot many hidden things! I truly have seen a diet prescription that remains as one of the report in case paper file with Nil practical output!!"
Her Holistic-Clinical Approach:
Do you know your tingling, numbness can be Diabetes! Your paleness and fatigue can be Anemia which may or may not be simply Iron-Deficiency Anemia? Things should be taken care of timely, precisely before reaching advanced stages as well as in their curative stages. Mere downloads and photocopies of random diet plans will not be the cure surely! You need a qualified person for medical-nutritional diagnosis and treatment of every individual separately. One has to sit in for counseling sessions for making things into practice, ruling out a root cause (may be stress, family tensions etc), adhering to Healthy Eating. Alternate medicine and Nutritional therapies really help in preventive as well as curative care of metabolic diseases, stress management, weight issues, diabetes, varying life stages demands focusing whole women & child health etc and helps for better adaptability for age related changes and even for maintaining normal healthy status.
Dr. Ketki says- "People come to me mere by sleep disturbance problem where we discover lot many hidden things! I truly have seen a diet prescription that remains as one of the report in case paper file with Nil practical output!!"
In Her-Words: 
"The approach I use in my practice is the only one I have found to work long term. Complete support right from stress management to practical solutions of your medico nutritional problems by means of drugless therapies. I believe in practicing Food as a medicine. It's certainly a welcoming fact that people are aware about preventing damages to their bodies & come to counseling, Detox, de-addictions & timely weight mgt along with other clinical sessions!"
(Note: We use the term 'Nutritionist' for simplicity, since it is a familiar term for most people. However, be aware that anyone can use this term, it is not a guarantee of experience or ability. We are actually Registered Dietitians, which means we are Board Certified licensed nutrition experts.)
I encourage you to read what publications I have attached on this site. While reading the information will be helpful, many people find they benefit from more personal support.
What We can Do for you: