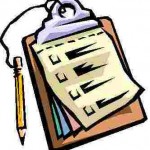 Your health is important to us. You will not have a healthy body if you don't also take care of your mind. People depend on you. It's important for you to take care of yourself so that you can do the important things in life — whether it's working, learning, taking care of your family, volunteering, enjoying the outdoors, or whatever is important to you. Understanding your side, Dr.Ketki Itraj's Green Apples making free weight loss tips, free health articles, free healthy recopies, healthy downloads of useful information available here released in public interest. We are sure our readers and clients enjoy and benefit with the same.
We are working on huge no. of articles published in 2011-2016 to upload on website. Do check out after few days. You still have an access to Dr.Ketki's E-books from our home page!
Thank you for your patience to access Dr.Ketki Itraj's publications and media releases !!! Check out her thanks message for your love & response !!